Michaelmas Daises
Every year, a dear pair of Old Owenians (The Stubbs Sisters) sends us a bright bouquet of flowers, always  inclusive of daisies, to mark the anniversary of Dame Alice Owen's Girls' School opening in Islington.
This day is known as Michaelmas Day and pictured here are this year's blooms.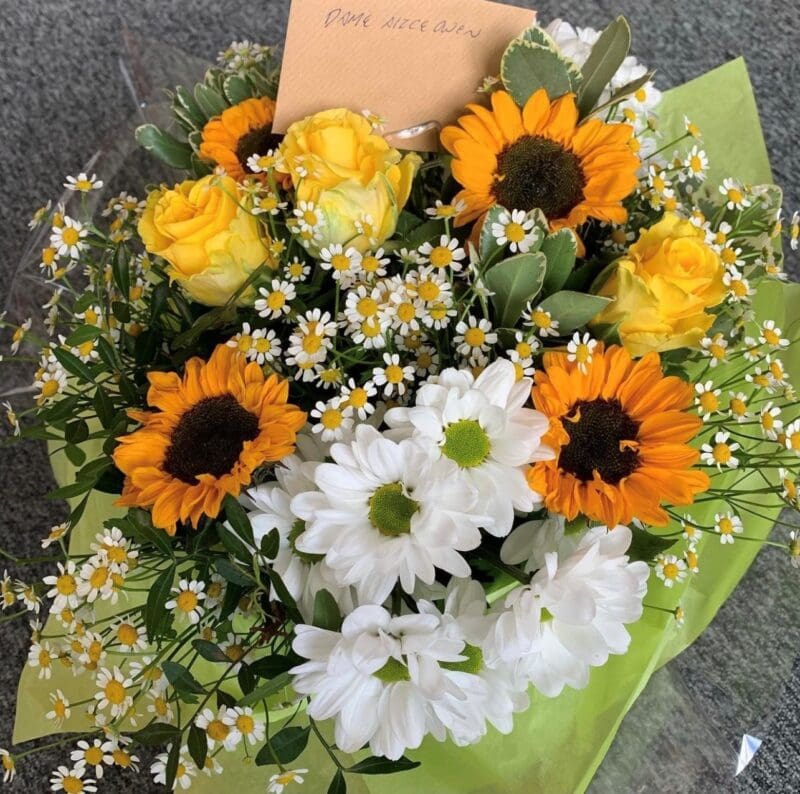 Another alumna, Marian Beaver (nèe Liddle) – Class of 1964 – recalls with great warmth and sentiment:
"It (Michaelmas) was a truly great day for us each year, possibly eclipsing the day at the end of the year when we curtsied and received our Beer Money.
What may have made it so memorable could have been in part due to us being children during the 1950's.
"School Birthday" provided some colour and sweetness in a rather grey and bleak era.
None of us came from wealthy families and the visual reminders of the bombs that fell on the school was part of our everyday environment.
Each class had a proper iced birthday cake that was cut and shared between us; we wore home made button holes comprising Michaelmas daisies wrapped in silver foil.
We then all processed past the Angel to St Mary's Church on Upper Street for a service of thanksgiving.
It was, and remains for all of us, a truly memorable day."
A warm and heartfelt thank you goes to the Stubbs Sisters for their continued thoughtfulness.